Article:

The impact of fatigue on driving safety and the railway
By Stephen Hughes, Principal Health, Safety & Environmental Consultant.
What is fatigue?
The Office of Road & Rail defines fatigue as, "a state of perceived weariness that can result from prolonged working, heavy workload, insufficient rest and inadequate sleep". The RMT union defines fatigue as "the decline in mental and/or physical performance that results from prolonged exertion, lack of quality sleep or disruption of the internal body clock."
Employers have a duty of care to manage fatigue and to minimise the consequence of employees being placed at increased risk through them suffering from fatigue. An example of this would be ensuring that an employee who has just worked a night shift does not feel obliged by their line manager to come into work the next morning or is disturbed by a work-related phone call before they have had a minimum of their full twelve-hour rest period.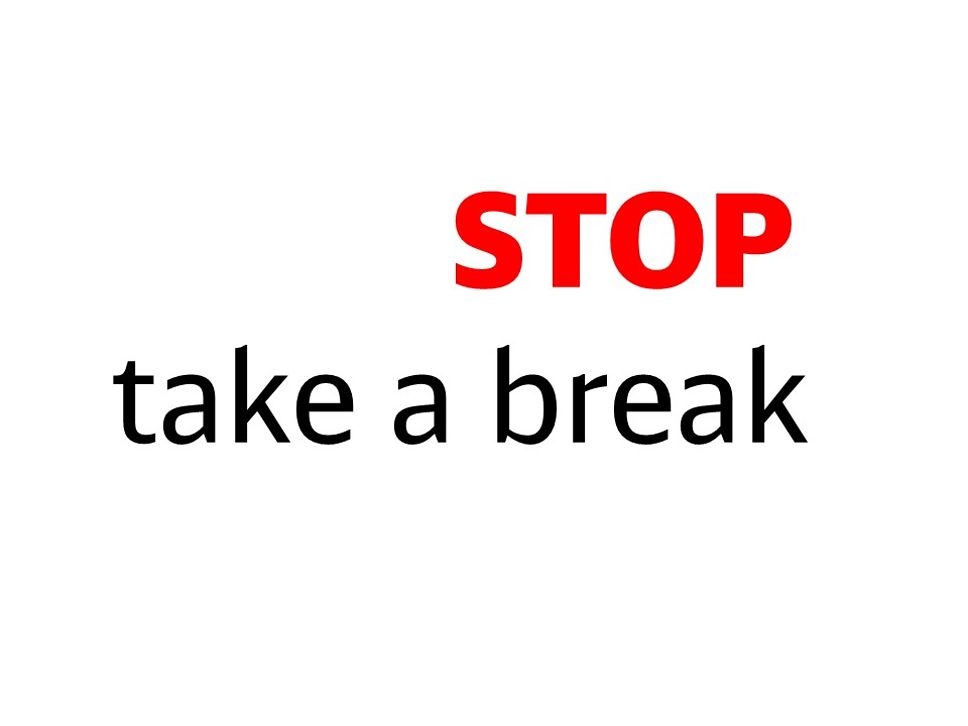 Driving with fatigue means that drivers may react to hazards more slowly because their focus and concentration is impaired. Research into fatigue effecting driving has uncovered some worrying statistics. One driver in eight admits to falling asleep behind the wheel, according to research by the AA Charitable Trust and nearly two fifths say they have been so tired they have been scared they would nod off while driving. Over a third of drivers said they felt fine when they started their journey and their drowsiness took them by surprise, whilst one in 10 knew they were tired when they began their journey. More than a fifth said they had been driving for more than two hours without a break when they were affected by tiredness.
For the reporting year of 2017, the Department for Transport estimated that up to 25% of fatal accidents were caused by drivers who had fallen asleep at the wheel.
Statistically, crashes due to drowsy driving are most likely to occur on monotonous dual carriageway roads or motorways and in the early hours of the morning. Crashes involving a drowsy driver tend to be catastrophic. To quote the AA Charitable Trust, "If a driver has fallen asleep at the wheel they do not brake before an impact and make no attempt to steer away from a collision."
"A driver who nods off for just three or four seconds on a motorway would have covered the length of a football pitch with closed eyes. A 30 second nap while travelling at 60mph covers half a mile; a terrifying thought."
Driving when tired can have devastating consequences.
The Selby rail crash on 28th February 2001 was caused by a member of the public, who had not slept for close to 24 hours, allegedly falling asleep whilst driving his Land Rover, which then ended up on the East Coast Main Line causing a passenger train to derail. This train formed a Class 91 (trailing) and a DVT (leading) and Mk4 coaching stock then derailed on a set of points and collided with a freight train travelling in the opposite direction with catastrophic consequences. 10 people were killed, including both train drivers and a GNER guard and chef, and 82 injured, Gary Hart, the private motorist responsible, was sentenced to five years in prison.
What can cause work related fatigue?
The length of time you spend at work, for example working long days in the office then taking your laptop home and working in the evening and/or at weekends, then getting up early the next day and repeating the whole cycle.
Insufficient sleep. Events at home can also exacerbate work related fatigue, for example a young baby disturbing your sleep or sleep disorders which could be caused by a range of issues.
Disruptive work schedules, such as frequently changing working patterns, for example alternating between days and nights.
Insufficient rest periods between work shifts, for example working a night shift. then not having enough sleep and working the next day.
Mentally or physically demanding work.
Insufficient breaks.
What are the risk factors?
Time of day when driving. According to The Royal Society for the Prevention of Accidents crashes caused by tired drivers are most likely to occur between 2am and 6am and between 2pm and 4pm (especially after eating a large meal).
Length of the working day.
Working "split shifts" – an example for office staff being working in the office in the morning, going home at lunchtime then returning late evening to undertake a night shift on a rail project. The key risk factor would be the drive home after the end of the night shift, when normally you would be in bed asleep at that time.
Inadequate rest periods.
Previous hours and days worked.
Long journeys.
Monotonous conditions such as long stretches of motorway.
Vehicle ergonomics.
Medication.
Sleep disorders.
Hot environment.

How to reduce the risk of fatigue and tiredness affecting driving
Don't drive! Where working activities and locations permit, use other modes of transport. As the old British Rail advertising slogan promoted, let the train take the strain!
Plan your journeys for optimum alertness, such as avoiding a long drive late in the evening when you are already tired.
Share the driving with a colleague.
Take a minimum 12-hour rest period between working shifts. Rest must not include working or driving so a two-hour drive home after a work meeting is not part of the rest period.
Allow for delays on your journey that will extend journey times.
Avoid large meals prior to or when driving.
Take a break every 2 hours, such as stopping at services and having a drink and a light snack and having a walk around.
Keep a well-ventilated vehicle and don't have the heating turned up excessively.
Set the driver seat to a comfortable height to maintain an up-right posture.
Take a nap when you are having a break of no more than 20 minutes (more can cause sleep inertia).
Book a hotel for when you are working late, for example on a client site, rather than be tempted to drive a long journey home at the end of a long day of work.
Be aware that opening windows or turning up the radio are indicators that you are tired and need to stop for a break, they're not an effective remedy!