Article:

CNC manufacture of tread plate brackets for Class 466s
(Derby, April 2020) DB ESG are working in collaboration with Angel Trains on projects that incorporate CNC and 3D printing as digital manufacturing solutions to address UK rail industry challenges.
Background
Angel Trains' Class 466s were undergoing PRM refurbishment works. For the move from the depot to maintenance works, the vehicle tread plates had to be removed due to gauging issues, however a significant, but variable, number of tread plate brackets were cracking on each vehicle during removal. New tread plates were therefore required, but the quotes for these parts from the existing supply chain had a lead-time of 6 weeks and a minimum order quantity of 30. 
Each Class 466 unit was in for work for only 5 days and it was impossible to predict how many tread plate brackets would crack prior to start of works. The options were therefore to significantly over-order at large expense, or a risky under-order approach, which would prevent units returning into service until new parts were available.
The Digital Manufacturing process was used to produce the tread plate brackets to mitigate the issues highlighted above.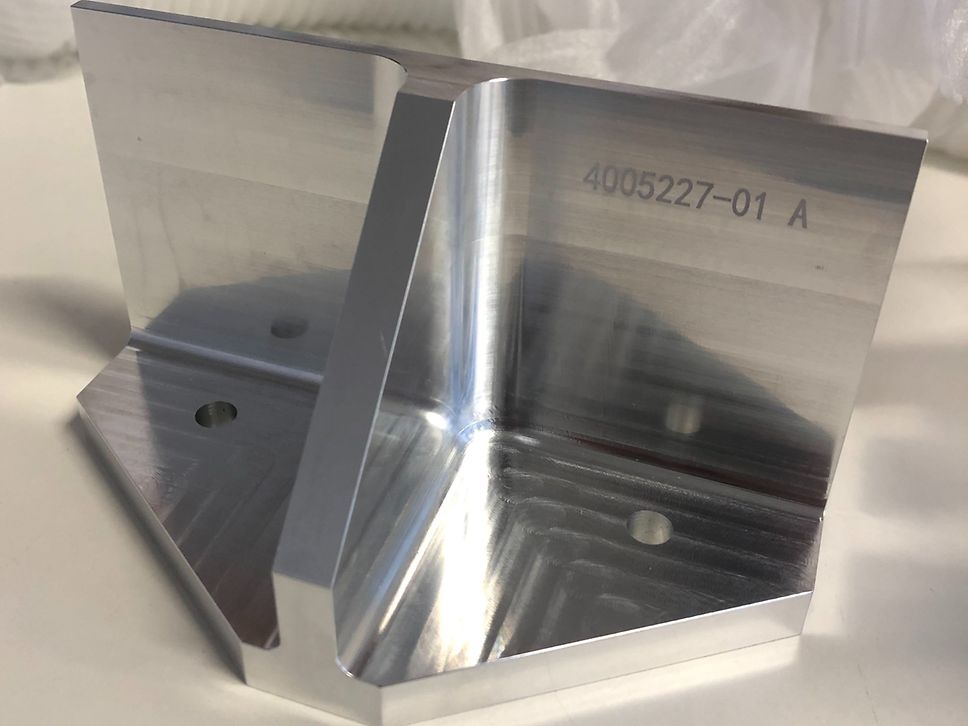 Work Undertaken by DB ESG
The drawings were sourced for the current tread plate bracket. 
The part was reverse engineered from these drawings and 3D modelled.
To produce replacement parts, the design was approved for CNC-machined 6082 aluminium alloy. The design was otherwise left unchanged save for the addition of a laser-etched part number on every new component.
Tread plates could now be CNC machined as required.
DB ESG were able to reverse-engineer this part in minimal time and approve its production using CNC-machined 6082 aluminium alloy. The replacement pieces were not only of a higher grade of material, but the lead time was reduced from six weeks to just 12 business days at a considerable cost saving per unit of 81%.