Article:

Additive Manufacture of Class 165 power brake controller cover
(Derby, October 2021) 
Overview
DB ESG is working in collaboration with Angel Trains on projects that incorporate 3D printing (additive manufacture) as a digital manufacturing solution to the UK rail industry's obsolescence challenges.
Individual Project Details
The project aim was to investigate the benefit of using additive manufacture (AM) to produce more complex assemblies, for this example, a Class 165 Power Brake Controller (PBC) cover.
The traditional cover was composed of:
a large fiberglass cowling, covering a significant area of the driver's cab.
a two-piece PBC cover with brush, which fitted onto the cowling, covering the area around the PBC. A slot fitted with brushes allowed the PBC to traverse back and forth during operation.
a reverser disc.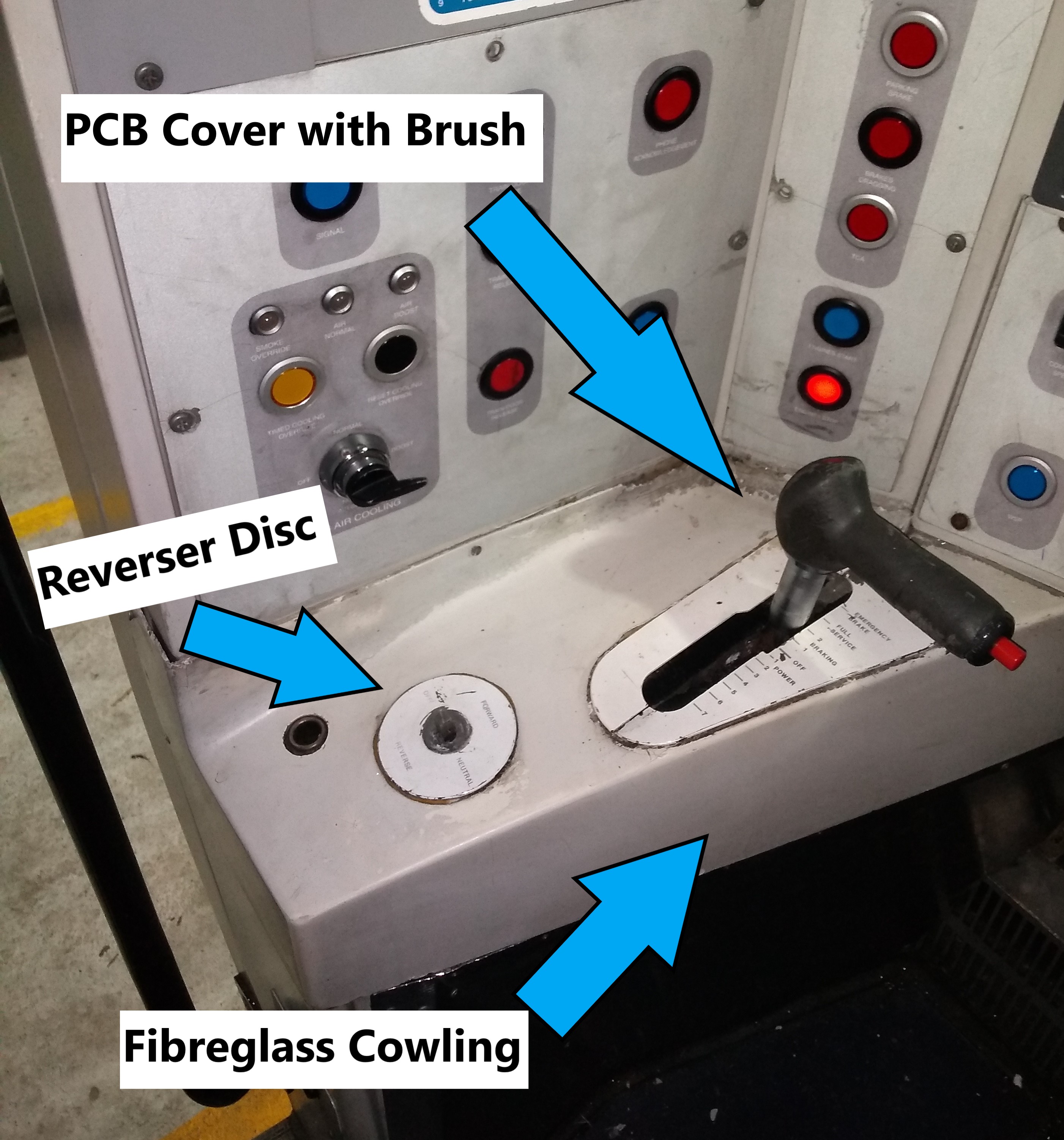 Word Undertaken:
The part was 3D scanned and then converted into a CAD model. 
The CAD model was further developed by DB ESG to make it more appropriate for production by AM. The main cowling was split into several pieces to optimise the printing time and cost. The suitability of various jointing methods was then investigated, looking at the ease of assembly, alignment accuracy and resistance to destructive forces. The pieces could then be assembled using the chosen joint - box joints and industrial adhesive. This avoided the complexity of printing large parts.
A prototype of the finalized CAD model was printed in PETG and was trial fitted to a Chiltern unit.
After multiple iterations, the design was confirmed and a fully compliant version was manufactured using Stratasys' ULTEM 9085 black. The assembly was sanded and painted pure white.
ll non-printable components, such as the brush, were added.
The resulting design was evaluated, with design and structural, fire compliance and bonding method assessments completed.
The replacement 3D printed power brake controller cover was found to be an appropriate replacement for the original component, meeting all relevant structural and fire standards.