Article:

Visit DB at Railtex 2019
DB Fahrzeuginstandhaltung, DB Systemtechnik and DB ESG are combining their railway experience for this year's show
(Derby, 13. May 2019) Three Deutsche Bahn subsidiaries will be exhibiting at Railtex 2019 on stand F10.
The maintenance expert, DB Fahrzeuginstandhaltung, is a full service provider for rolling stock in Europe. They offer the right solutions for the maintenance of rail vehicle fleets. Whether inspection, modernisation, refurbishment of components or accident repair: the range of expertise covers all maintenance and repair work on rail vehicles and components – from high-speed trains to light rail vehicles.
Europe's leading railway engineering consultancy, DB Systemtechnik has considerable international experience, and is supported by the local expertise and UK industry knowledge of DB ESG.
The DB companies will be presenting four main themes at the show:
Maintenance and component overhaul of vehicles -  DB Fahrzeuginstandhaltung will be showcasing an innovative exhaust manifold (QSK19), which has the benefit of:-
Higher efficiency through lower fuel consumption
Longer service life due to improved materials
Increased operating hours thanks to advanced expansion joints
Monitoring of rolling stock and infrastructure -  to avoid failures and reduce maintenance costs.
DB ESG and DB Systemtechnik have a contract from Network Rail for overhead line monitoring. As part of this project, passenger rolling stock will be used to monitor the network during normal operation.
Fleet modernisation -  including technology integration and additive manufacturing.
As a rail sector market leader in additive manufacturing, DB Fahrzeuginstandhaltung will showcase a range of plastic 3D printed parts and the first wheelset bearing cap to be 3D printed, demonstrating innovative metal welded technology. In addition, in the UK, DB ESG is collaborating with Angel Trains and Stratasys to tackle obsolescence using additive manufacturing. To date, four fully approved interior components have been produced and trials will commence on passenger rolling stock over the coming weeks.
DB Systemtechnik is the official partner of Deutsche Bahn for the major modernisation of the entire fleets of ICE 1 ICE 2 and ICE 3.

Homologation and Testing
DB Systemtechnik, supported by DB ESG has been helping Hitachi with the testing and commissioning of both its Class 385 units for ScotRail and and the Cass 800 and 801 units for the Great Western and the East Coast mainlines.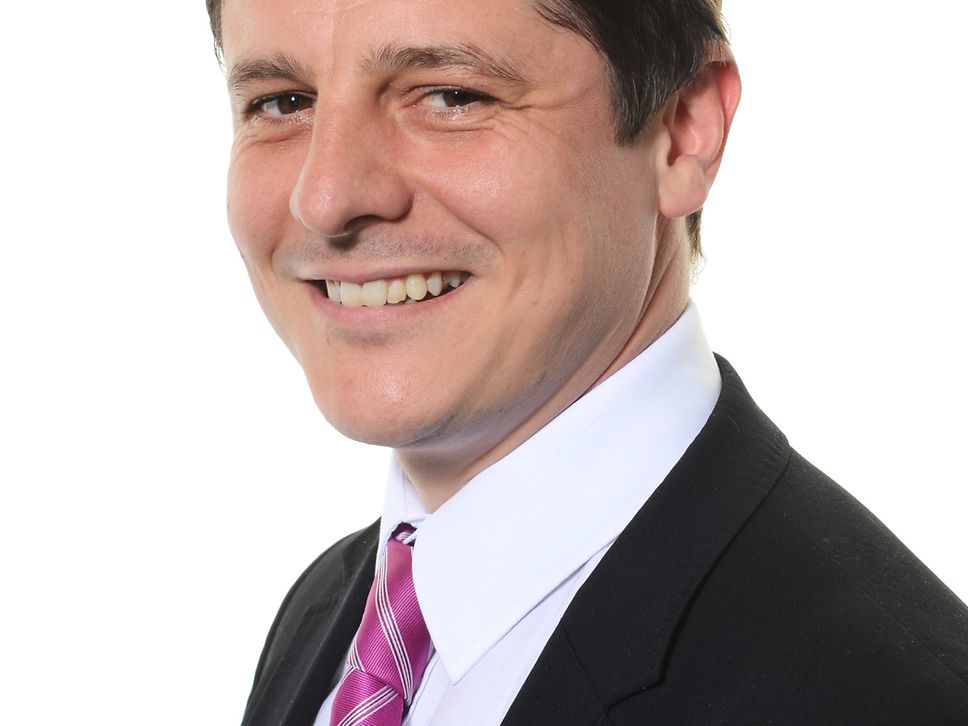 "To learn more about how DB can support your organisation and the UK rail sector, please visit us on stand F10".
Nick Goodhand, Managing Director, DB ESG
For media enquiries contact Heidi Lee, Communications Manager, DB ESG  – 01332 483 849 (mobile - 07870 958043) or email: heidi.lee@dbesg.com
About DB ESG
DB ESG is the UK route to market for DB's technology expertise, providing innovative, value-led strategic advice, technical consultancy and technology integration. Based in Derby, home to the largest cluster of railway companies in the world, DB ESG is a leading rolling stock consultancy and provides services to many of the UK's train operators, manufacturers, owners and maintainers.
For further information visit: www.deutschebahn.com/dbesg
About DB Systemtechnik
DB Systemtechnik the service provider for Deutsche Bahn worldwide is a competent partner for all technical problems on rolling stock, infrastructure and interfaces.
The portfolio of services includes advice in the fields of procurement, fleet support, operation and repairs as well as rolling stock redesign, in addition to a complete range of tests for components and entire vehicles, including the completion of any subsequent certification and homologation procedures.
DB Systemtechnik employs a workforce of over 780 people in various specialised technical units and 18 integrated test centres to ensure that the requirements and needs of both in-house and outside customers are fully met. Analysing problems, developing solutions, performing measurements and tests, preparing technical specifications, obtaining national and international homologation approvals and providing technical support during operations are just some of the services available from DB Systemtechnik.
 
You can find more information on our web-site: www.db-systemtechnik.de
About DB Fahrzeuginstandhaltung
DB Fahrzeuginstandhaltung is a full service provider for the optimum maintenance of your rail vehicle fleet. We maintain high standards and provide excellent workmanship: Scheduled overhauls, repairs after an accident, reconditioning components or redesigning an entire fleet. We have the expertise and a wide range of services.
Our headquarters as well as a total of 12 maintenance depots in Germany can be combined together as an integrated maintenance group providing a network of specialists for a wide range of service provision.
For further information visit: www.db-fzi.com